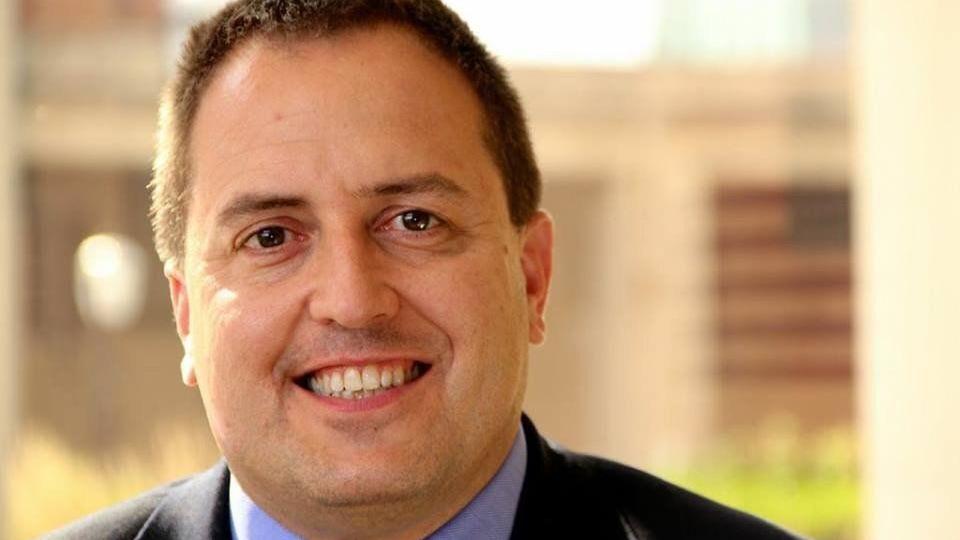 Editorial: Another court calls out Missouri's stifling of abortion-rights efforts
{{featured_button_text}}
Once again, a court has seen through Missouri Republicans' campaign to prevent the public from challenging the state's draconian new abortion restrictions. A circuit judge ruled earlier this month that the set of laws Secretary of State Jay Ashcroft used to stymie a referendum effort are in fact unconstitutional. The ruling comes too late to save the referendum, but it exposes the depths to which the GOP has sunk in its quest to ensure its radical anti-choice agenda isn't subjected to public review.
The law that Republican Gov. Mike Parson signed last year bans abortions at eight weeks into pregnancy, a point at which some women don't even know they're pregnant. It makes exceptions for medical emergencies but not for victims of rape or incest. It's one of the most restrictive abortion laws in America.
Planned Parenthood, the American Civil Liberties Union and others last year sought a referendum to repeal the restrictions before they went into effect, a process allowed in Missouri. The problem was, a section of the abortion law that required two-parent consent for most minors to obtain abortions was deemed by the Legislature to be an "emergency," which put that part of the law immediately into force. Ashcroft, a Republican whose office administers referendums, used the emergency designation to claim the rest of the law couldn't be challenged by referendum, either.
A three-judge state appeals panel last summer disagreed and ordered that the referendum effort could move forward. But Ashcroft reached back into his bag of tricks to keep blocking it. Getting a referendum on last year's ballot required 100,000 signatures, which organizers couldn't start gathering until Ashcroft certified the referendum. While the court said he had to certify it, he didn't have to do so immediately. So he dragged out the process, leaving organizers just two weeks to gather the signatures in time to get on the ballot — an impossibly short time frame.
The Dec. 4 ruling by Cole County Circuit Judge Jon Beetem found that the state laws Ashcroft relied on to stall the referendum-certification process were in violation of the state constitution. Ashcroft has maintained he has merely followed state laws, but what these cases have shown is how easy it is to twist those laws to partisan agendas. Beetem's ruling should make that kind of partisan gaming of the system more difficult going forward.
What is it about a public vote on abortion rights (and expressions of the people's will in general) that scares Missouri's ruling Republicans so much that they would go to these lengths to prevent them? Perhaps they understand their extremism on this issue is out of step in even this generally conservative state. The effort to return the basic rights of self-determination to half the citizens of Missouri now hinges on a pending federal suit. The state's leaders certainly can't be counted upon to prioritize those rights.
0 comments
Related to this story
Most Popular
Editorial
Mayor Tishaura Jones advanced her bid to eliminate 160 or more unfilled police vacancies, boosting the far left's defund-the-police campaign.
Editorial
Congress can't stop a court ruling on a personal right to carry guns in public, but reasonable national gun standards can mitigate the damage.
Editorial
If lawmakers can ignore a directive from a majority of voters in a valid statewide referendum, then democracy no longer exists in Missouri.
Editorial
St. Louis County Republicans assert that gender-neutral bathrooms are an attack on traditional family values and religious freedom.
Editorial
Republicans made the right call by imposing a federal cap on deductions for state and local taxes. President Biden should keep it.
Editorial
Mayor Tishaura Jones' tour of the two St. Louis jails failed to demonstrate an urgent need to close the Medium Security Institution.
Editorial
Our Saturday editorial briefs analyze items you might have missed in the past week's news.
Editorial
Missouri has among the lowest gas taxes in America and, not coincidentally, some of the nation's most worn and outdated infrastructure.
Editorial
Biden has scored a fair share of successes while falling short on some promises. All in all, America has benefited from his calm approach.
Editorial
Apple took a big step to defend consumers' privacy by restricting Facebook's access to user data stored on iPhones.